A man's wardrobe is incomplete without the perfect shirt selection. Shirts are an essential aspect of a man's wardrobe, whether you are a corporate professional, entrepreneur, student or sales representative. Your wardrobe choices reflect your personality and it's vital to be aware of the essential, trendy, and sophisticated fashion styles.
From formal shirts to stylish button-ups to the laid-back t-shirts, these shirt styles are available in various designs, cuts, lengths, and collars to suit all occasions. With the vast array of shirt types, it can be challenging to decide on the right men's shirt style for each occasion. Knowing the fundamental distinctions between styles and types can assist you in dressing well. We have put together this guide to help you navigate through the various types of shirts to include in your closet. Our selection of trendy and comfortable shirts for men will help you to find the perfect fit for a stylish appearance!
Versatile Oxford Button-Down
The Oxford button-down shirt is incredibly adaptable for both social and professional environments, providing a seamlessly polished look. Traditionally available in lighter shades such as blues and whites, opting for a darker shade is suitable for casual office gatherings. With a range of weights and thicknesses to choose from, the Oxford shirt is suitable for all climates and can be worn throughout the year, ensuring a comfortable fit and effortless style.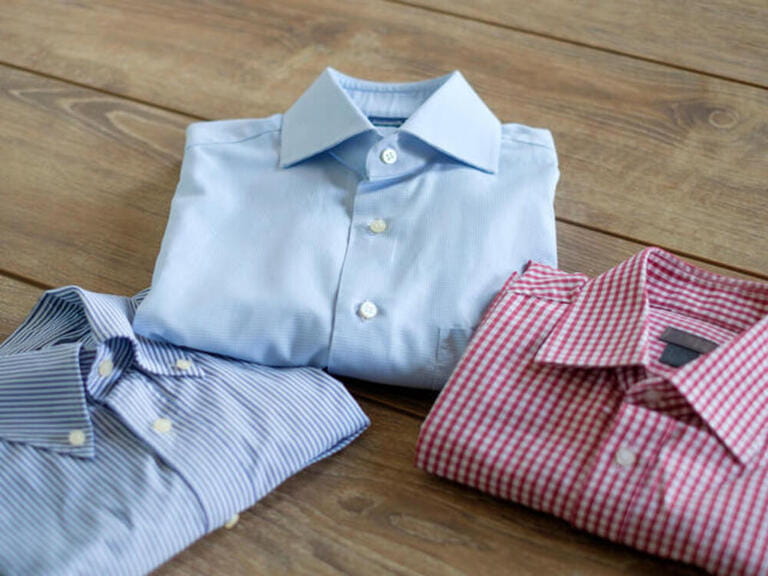 Sophisticated Dress Shirt
Every modern man should possess at least one dress shirt in his wardrobe, ideal for high-end work functions or an elegant date night. The dress shirt typically accompanies a more formal ensemble, ranging from a suit to a complete tuxedo, originating over a century ago and consistently adding a touch of refinement and sophistication. To achieve a contemporary style, it is essential to pair your dress shirt with the appropriate dress shoes.
Cuban Collar Shirt: A Summer Essential
The Cuban collar shirt is the perfect choice for a rooftop party or maintaining a stylish yet relaxed vibe during the vacation. Featuring an open collar and short sleeves, these shirts are available in a variety of distinctive patterns, allowing for bold creativity while prioritizing comfort in the heat. The Cuban collar shirt offers versatility, embodying vintage charm or a modern aesthetic with rolled-up sleeves and well-tailored trousers. This summer staple is an indispensable addition to any man's wardrobe – exude confidence and style while staying comfortable in any setting!
Layering Essential: The Overshirt
Mastering the art of layering is a vital component in the contemporary man's fashion toolkit, and the overshirt serves as an excellent starting point. Commonly worn during transitional months when temperatures vary throughout the day, the overshirt can be easily dressed up or down based on the chosen attire underneath. Opt for light colors and relaxed tees to maintain a casual vibe, or elevate the outfit with darker shades or a button-down shirt for more formal occasions.
Timeless Classic: Flannel Shirt
The flannel shirt is a perennial favorite and a must-have item for every man's wardrobe. Offering warmth and style, flannel shirts exude an air of effortless masculinity, perfect for any situation – be it a construction site, a weekend project, or a night out at the local bar. Genuine flannel shirts are cozy, durable, and can be worn with a simple tee and well-fitting jeans or tied around the waist for a retro look. Keep in mind that authentic flannel may shrink in the dryer, so air-drying is recommended.
Impeccable Style: Office Shirt
The office shirt serves various purposes but consistently delivers a polished and professional appearance, increasing your chances of promotions and new career opportunities. Pair your office shirt with a tie for a smart ensemble or leave the collar unbuttoned for a more relaxed look. Choose from a wide assortment of subtle patterns and sophisticated styles to suit your taste. While most office shirts feature lighter colors, explore different shades to complement your hair and skin tone. To elevate a more affordable office shirt, invest in tailoring for the perfect fit.
Versatile Comfort: Chambray
Resembling denim in appearance, chambray shirts offer a stylish alternative to flannel while remaining comfortable and lightweight. Crafted from a durable yet breathable fabric, chambray is the ideal choice for warm evenings or busy days. Due to its versatility, the right accessories, such as shoes, belts, and trousers, can effortlessly elevate the chambray shirt for date nights or casual work settings. Likewise, the shirt can be dressed down for family time while still maintaining a fashionable edge. Experiment with various combinations to channel a vintage vibe.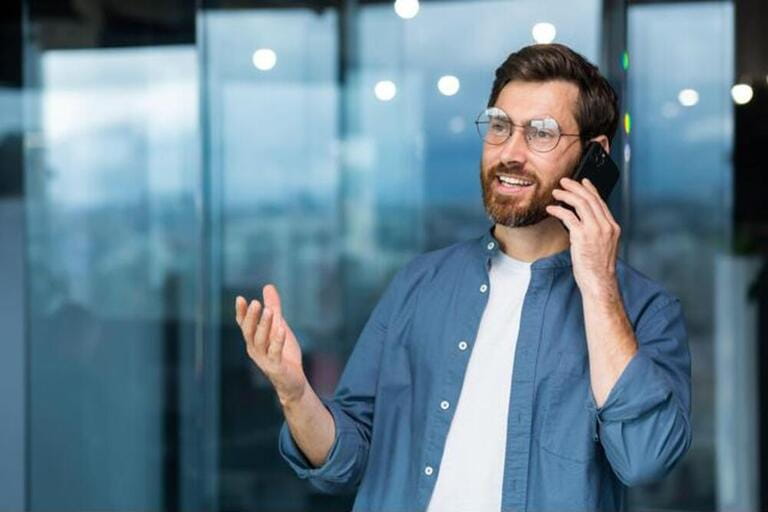 Timeless Short Sleeve Classic
A timeless short sleeve classic offers casual comfort while maintaining a polished and fashionable appearance. These shirts are ideal for everyday wear and can easily transition into evening attire with minimal effort. Dare to stand out with the various bold and contemporary patterns and shades available, or opt for a more subtle look with neutral hues or solid colors.
The Denim Appeal
There's a reason why denim is an enduring fabric; it never goes out of fashion. Effortlessly combine a stylish denim shirt with wardrobe staples for a cool and ageless look. Opt for solid tees and add flair with a vibrant bandana or decorative patch to put a modern spin on a masculine favorite. It's cozy and serves as an excellent outer layer during spring and fall.
Breezy Linen Shirt
The airy linen shirt is a fashionable option that ensures you stay cool and refreshed. Whether you're sailing through the Mediterranean or attending a summer BBQ with friends, you can't go wrong with the lightweight and breathable linen shirt. While it seems as if you're barely wearing anything, it still exudes a crisp and refined appearance that demonstrates your sense of style.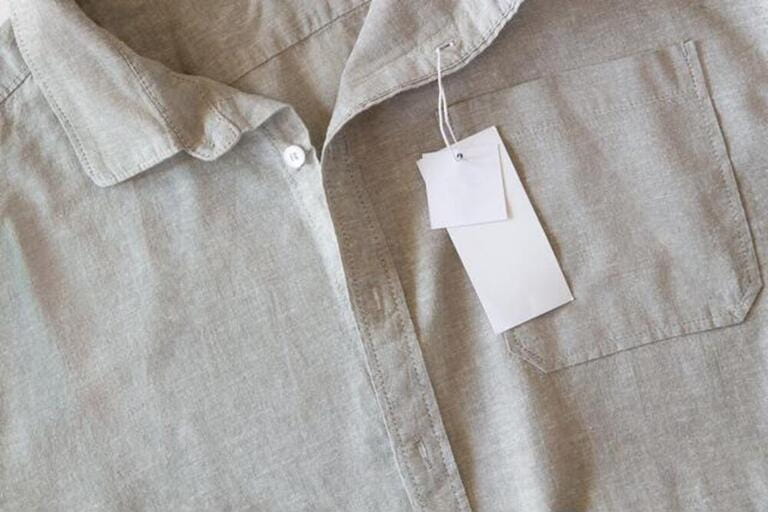 Sporty Polo Shirt
Favored by athletes, the polo shirt exudes a sophisticated yet relaxed vibe, making it perfect for both work and leisure events. With a plethora of colors available, from bold hues to soft pastels, finding the perfect shade to complement your style is a breeze. Neutral tones are always a safe bet, and you can choose to unfasten the buttons or secure the collar for a casual or professional look.
Versatile Casual Shirts
Casual shirts should be adaptable, trendy, and comfortable. The most common types of casual shirts include the t-shirt and henley. Typically made from cotton or lightweight fabric blends, the t-shirt is a relaxed-fit garment suitable for various occasions. From relaxed outdoor activities to friendly gatherings, a casual shirt paired with jeans or shorts offers a fun, effortless, and manly look. The two primary t-shirt styles are the V-neck and crew neck – try on both cuts to determine the most flattering fit for your body. High-quality casual shirts for men are worth the investment, providing a perfect balance of comfort, style, and perspiration control.
Varieties of Shirts
Ranging from informal attire to sophisticated style, the finest men's shirts are crafted with top-notch materials, provide a pleasant sensation on your skin, suit and enhance your physique, and ultimately raise your fashion game. Although there are numerous shirt styles to select from, it's essential to invest in a few key wardrobe items to accommodate every event. Regardless of whether you require formal shirts for work or laid-back shirts for leisurely days, every man ought to possess a button-up, dress, linen, undershirt, and polo shirt.