Losing a significant amount of weight is an amazing accomplishment that deserves celebration. However, you may find that your old clothes no longer fit properly and your wardrobe needs an update. Updating your wardrobe to match your new body shape and size is an important step to feeling confident and stylish in your slimmer physique.
Assess What Still Fits
Go through your entire wardrobe and try on all your clothes. Make three separate piles for items that fit well, items that are too big, and items that are too small. This will give you a clear idea of what you need to replace in your wardrobe.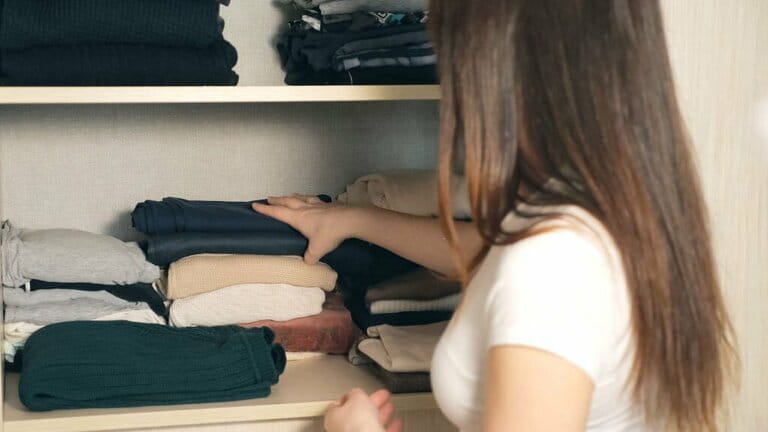 Put aside clothes that fit properly and flatter your new figure. These you can continue wearing.
Clothes that are too big can be donated, consigned, or tailored to fit better.
Items that are too small can be motivation to keep the weight off!
Know Your New Measurements
Since your dimensions have changed, you'll need to know your new measurements to shop for clothes effectively.
Measure your bust, waist, hips, sleeve length, pant inseam, etc.
Compare to size charts when shopping to select the right fit.
Try on new styles and sizes, as your proportions may be different now.
Shop for Essentials First
Focus first on versatile basics and essentials when rebuilding your wardrobe. These pieces will make up the foundation of your closet.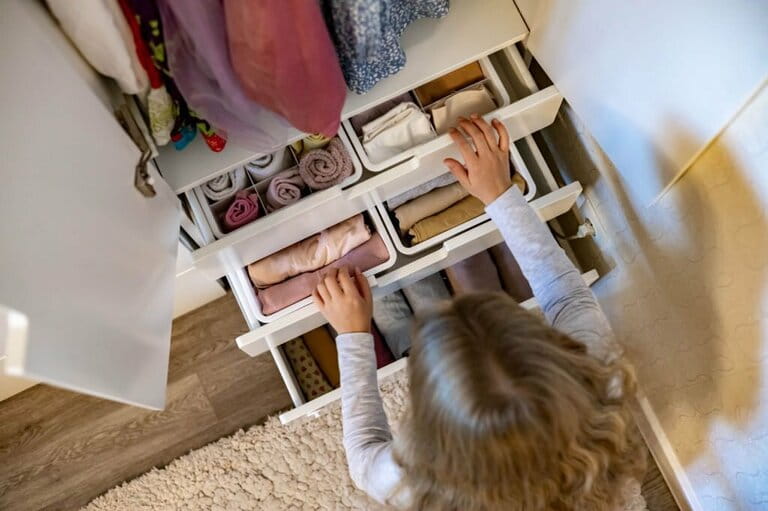 Stock up on basics like jeans, pants, leggings, t-shirts, blouses, and dresses in solid colors and fabrics. Opt for styles and cuts that are figure flattering.
Invest in layering pieces like tanks, cardigans, jackets, and kimonos. These help mix and match what you already own.
Don't forget new undergarments, shapewear, and hosiery in your new size. Proper underpinnings help achieve the best fit.
Add Statement Pieces
Once you've filled your closet with essentials, you can start having fun with statement pieces and on-trend items.
Look for accessories like bags, shoes, belts, and jewelry to update your look. Scarves, hats, and sunglasses are easy way to inject personality.
Blazers, lightweight jackets, and dusters are great versatile layering options.
Consider one or two trendy items in a bold print, fun color, or chic silhouette to spice up your new wardrobe.
Take Inventory Frequently
Check in with your wardrobe and inventory every few months. As your body shape and personal style evolves, continue editing and replacing pieces in your closet.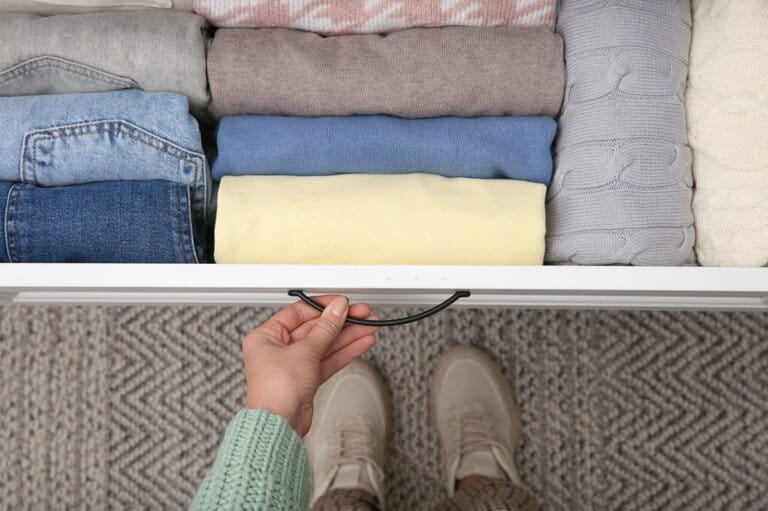 Donate or consign anything you don't absolutely love to keep your closet curated.
Watch out for clothes feeling loose and indicating additional weight loss. Time for new sizes!
Set a budget for regular clothing purchases so your closet matches your changing shape.
Losing weight can be a challenge, but building a fabulous new wardrobe you feel amazing in makes it so rewarding! Take your time finding pieces that highlight your beautiful slimmer body.
FAQs
How much of my wardrobe will I need to replace after losing weight?
This depends on how much weight you've lost and your individual body changes. As a general rule, expect to replace about half your wardrobe after losing a significant amount of weight. More drastic weight loss will require more new clothes. Evaluate each item while trying on.
Should I invest in an entirely new wardrobe all at once?
It's best not to spend too much on brand new clothes immediately after weight loss. Your body shape may still fluctuate. Stick to versatile essentials and a few key statement pieces. Replenish your wardrobe gradually over several months.
What types of new clothes should I look for?
Focus on well-fitting basics in solid colors and fabrics that can be mixed and matched. Look for stretch fabrics that hug your silhouette. Seek out accessories, lightweight layering pieces, and 1-2 trendy items.
When is it OK to get rid of clothes that are now too big?
Give yourself a few months to settle into your new weight. If pieces remain overly baggy on you after this, feel free to donate, consign, or tailor them. Keeping ill-fitting clothes around can undermine your progress.
How can I shop on a budget for new clothes?
Stick to stores that offer quality basics at affordable prices. Shop end of season sales and clearance racks. Consider buying some key pieces new and look for other items secondhand. Add new accessories to refresh old clothes still in good condition.
Conclusion
Losing weight is a big transition. Take the opportunity to find clothes that highlight your new body shape and reflect your personal style. Focus on versatile essentials first, then add unique statement pieces. Shop for quality over quantity and replenish your wardrobe in stages. Updating your look can be enjoyable and empowering as you embrace your new figure.