In the realm of laid-back fashion, denim reigns supreme as one of the most sought-after and adaptable fabrics. While jeans may be the go-to for many men, denim jackets offer a stylish, robust, and effortless alternative. Sporting a blue or black jean jacket complements various ensembles, making it a versatile wardrobe addition. Pairing a denim jacket with a t-shirt, hoodie, sweater, or collared button-down dress shirt on top with jeans, chinos, or pants creates a standout look. For those seeking a classic appearance during the winter and fall seasons, opt for a sherpa-lined trucker jacket with layers for added warmth.
Teamed with boots or sneakers, the denim jacket style flawlessly integrates with any wardrobe throughout the year. However, discovering the perfect blend of components to dress in tandem can be daunting, given the array of denim jacket outfits available for men. To assist in sparking creativity, we present this comprehensive guide on selecting the ideal attire to match your jean jacket. Whether your preference leans towards light or dark denim, we'll demonstrate how to rock a denim jacket with unparalleled panache.
The Ideal Fit for a Denim Jacket
Securing the appropriate size and fit for your jean jacket is as crucial as the ensemble itself. Conventionally, a denim jacket should offer a snug fit with a relatively short end at the hips. For a fashionable appearance, opt for a tight-fitting jacket that rests at or above the waistline. For a more relaxed vibe, choose a size and cut that allows the jacket to sit loosely around the shoulders, chest, and torso.
When it comes to timeless lightweight denim jackets, aim for the classic fitted look that doesn't feel overly constricting when buttoned up. This size and cut work best for minimalist outfits without excessive layering underneath. Contemporary interpretations of the denim jacket feature cozy cuts that cater to a laid-back, work-ready, or Western appearance.
Shades of Denim Jackets
The Classic Blue Denim Jacket
Undeniably, the blue denim jacket is the embodiment of denim culture and most adaptable choice. Lighter shades of blue are excellent for spring outfits, while experimenting with a deep indigo hue adds variety. A darker shade allows for a slight dressier appearance, transforming a casual garment into a sophisticated ensemble. Furthermore, considering a padded or sherpa-lined dark blue denim jacket is perfect for cozy winter layering options.
The Stylish Black Denim Jacket
Ideal for individuals who gravitate towards darker shades for leisure attire, a black denim jacket fulfills that preference. The fashionable practice of combining black layers for daily styles renders a black jean jacket as an attractive alternative for modern men who desire an all-black ensemble. Pairing a sleek black denim jacket with a sharp white button-down shirt is also an excellent way to diversify your monochromatic look.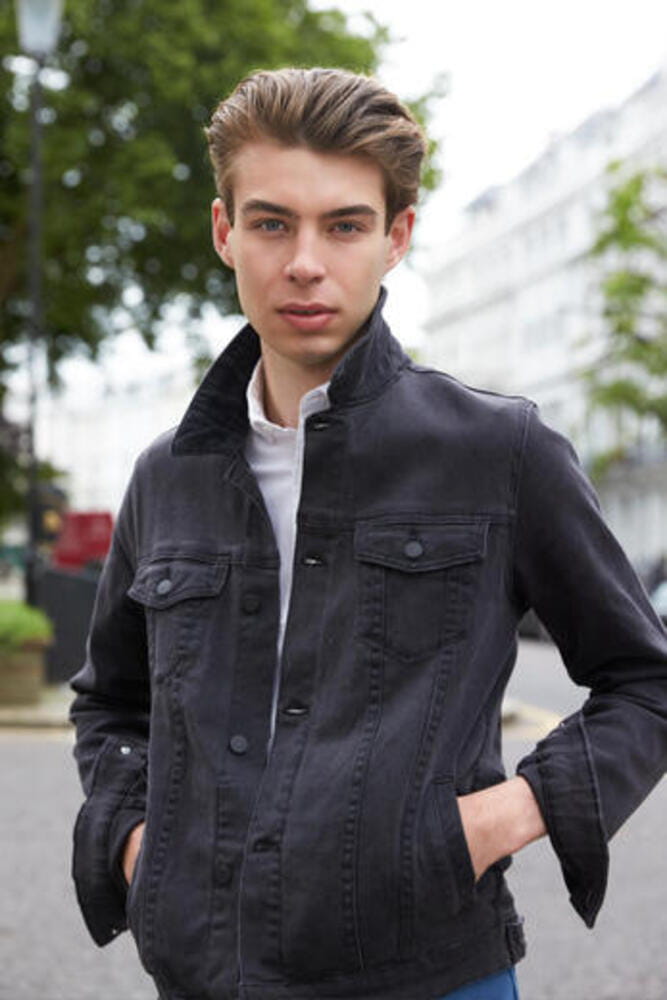 White and Grey Denim Jackets: Versatility in Style
Properly styled white and grey denim jackets each hold a unique place in fashion. White jackets, in particular, become a chic statement piece when layered over darker colors, offering a reversal of the customary color arrangement where the topmost layer is the darkest. They also serve as a delightful, lightweight layer for spring, allowing more playful color selections. Grey, on the other hand, offers a pleasing neutral shade that seamlessly adapts to any event or circumstance.
Mastering the Denim Jacket Ensemble
Denim Jacket with Jeans
The timeless combination of jeans and a denim jacket can be daunting if not executed properly, as it may appear messy and unappealing. To successfully pull off this look, play with varying shades of denim to create a more balanced outfit. For instance, you could wear dark indigo jeans with a light wash denim jacket over a basic tee, or opt for black jeans if the blue hues are similar to your jacket.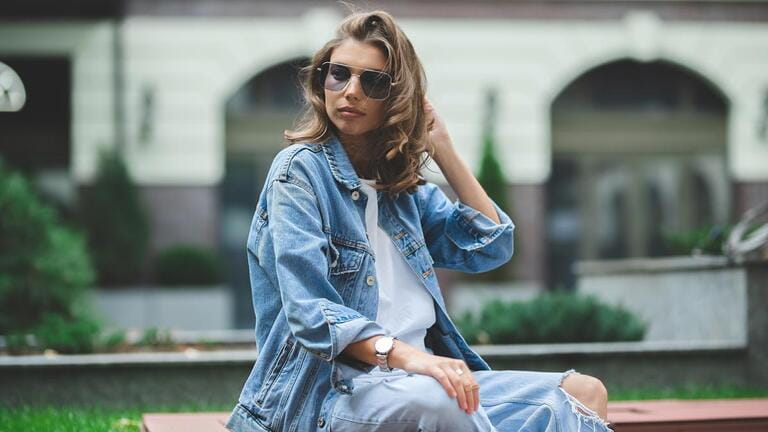 Denim Jacket and Chinos
For a refreshing alternative to the double denim ensemble, pair your denim jacket with chinos. This choice of trousers allows for a stylish and multifaceted outfit. Due to their refined appearance, chinos are suitable for smart-casual occasions, making your denim jacket even more adaptable.
Denim Jacket with a T-Shirt
There's nothing quite as effortlessly cool as a T-shirt and denim jacket combination. This classic, evergreen style can be achieved by wearing a simple white tee or your go-to band T-shirt underneath the jacket.
Denim Jacket and Hat
The versatile nature of a denim jacket allows for an abundance of accessorizing options, including hats. During cooler seasons, wear a rolled beanie with your denim jacket layered over warm clothing. In the summer, experiment with brimmed hats for sun protection and a unique flair.
Denim Jacket and Footwear
Since a denim jacket epitomizes casual, laid-back style, match your footwear accordingly. Sneakers are a classic choice, but you can also opt for Chelsea boots or moc toe lace-up boots for a different spin. For a more polished look, consider wearing brogues; just ensure that your shoes complement the overall vibe of your denim jacket ensemble. Avoid pairing shiny dress shoes with most denim jacket outfits.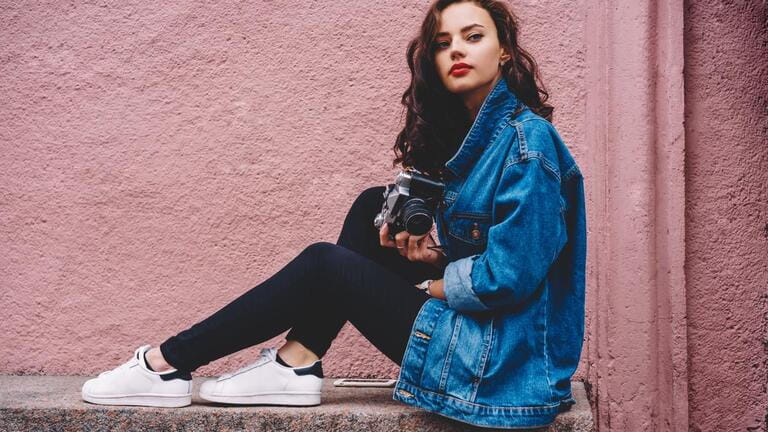 Denim Jacket with a Collared Shirt
While T-shirts are the popular choice for pairing with a denim jacket, collared shirts can also create an attractive look. For a fashionable night out, wear slim chinos, an Oxford cloth button-down, and a denim jacket. Combine a faded jacket with a shirt and tie to create intriguing smart-casual ensembles. Keep in mind that the key to this style is to ensure that the jacket fits perfectly and the accessories are carefully chosen, preventing any mismatched appearances.
Denim Jacket and Sweatshirt
Despite being a lightweight item, a denim jacket can be layered with sweatshirts to maintain warmth and comfort without compromising style. Crew neck sweaters or sweatshirts look great under a denim jacket, as do hooded sweatshirts. The length of your sweatshirt may extend beyond the jacket, which is an intentional part of this look.
Outfits Featuring Denim Jackets
Denim-on-Denim Ensemble
Affectionately referred to as the denim jacket and adored by cowboys and urban dwellers alike, the denim-on-denim look makes a daring fashion statement. Opt for a complete look by pairing your jacket with jeans, resulting in a chic edgy ensemble. If you want to tone down the style slightly, combine different shades, such as darker jeans with a lighter jacket hue.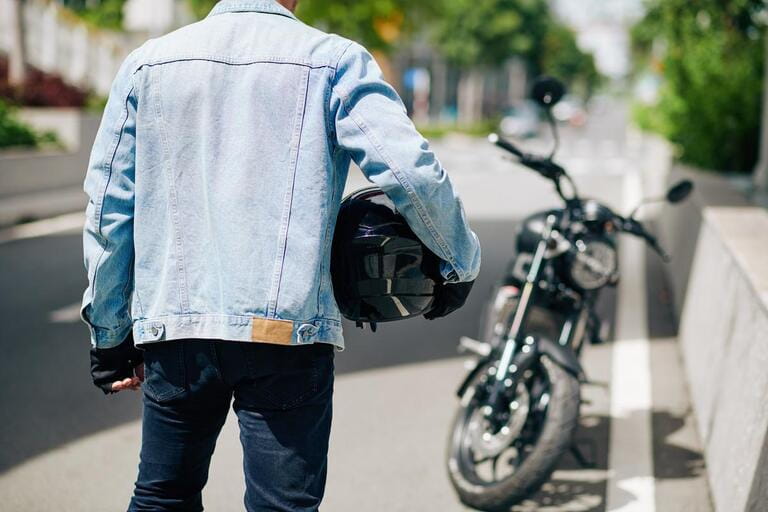 Denim Waistcoat
A contemporary take on the classic denim jacket is the denim waistcoat, which suits various occasions. Many denim waistcoats available today are essentially jackets with the sleeves removed, harking back to the punk fashion of the 1970s. Get your hands on a denim waistcoat, attach your favorite patches, and you'll have a one-of-a-kind piece perfect for every rock concert. Some denim waistcoats are designed like traditional menswear vests, and these pair well with collared shirts and chino blazers, adding a casual touch to an otherwise formal ensemble.
Customizing Denim Jackets with Patches
For a personalized touch, consider adorning your denim jacket with patches. Denim jackets have long been a favorite backdrop for patch enthusiasts. With the resurgence of the denim jacket's popularity, the practice of attaching patches has become fashionable once again. Gather patches that grab your attention and either sew or iron them onto your jacket. The more patches you incorporate, the bolder your jacket's statement.
Denim Jacket with Shearling
A shearling denim jacket is the perfect combination of style and warmth. While traditional denim jackets are often thin and lightweight, shearling denim jackets usually feature insulation in the body and are characterized by the signature shearling collar. This design is all you need to stay cozy during chilly autumn days. Opt for a dark wash to make the shearling collar stand out. Shearling denim jackets have a more structured appearance than their unlined counterparts, so try pairing with a polo or flannel shirt.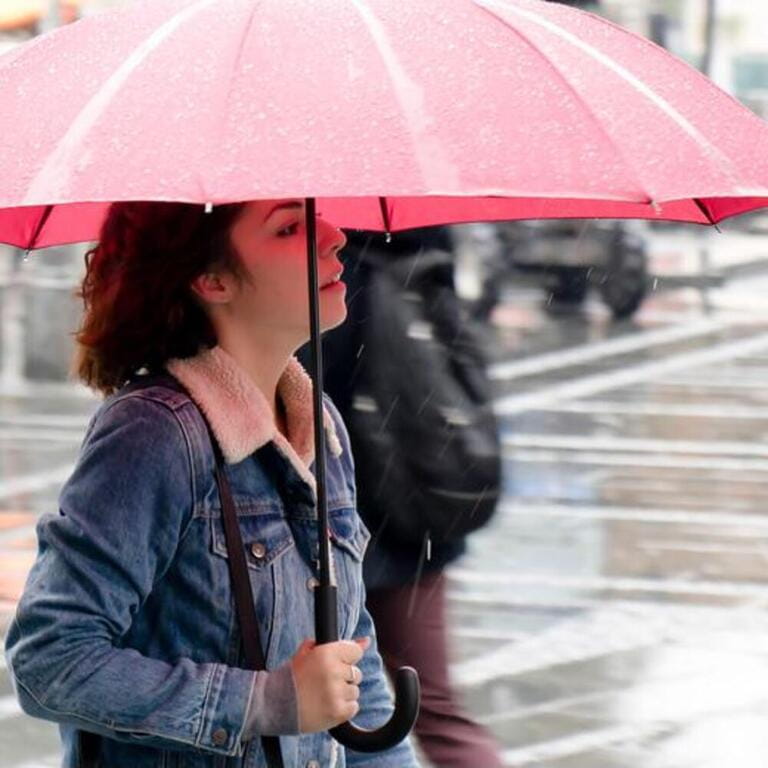 Layering Techniques for Denim Jackets
Denim jackets are an excellent choice for layering, offering numerous styling options. A zip-front cotton jacket worn under your denim jacket is ideal for casual, chilly days. Elevate the look by wearing a turtleneck sweater beneath an open denim jacket. The layering options are limitless when combining a jacket with other garments. Vests, jackets, hoodies, or even basic T-shirts can be worn under a denim jacket, always resulting in a fashionable appearance. If you're looking to add an outer layer, consider an overcoat.
Appropriate Occasions for a Denim Jacket
Informal Settings
A denim jacket is the ultimate choice for informal occasions, making it the ideal wardrobe staple. Its relaxed and unstructured design is perfect for any casual outing, whether you're grabbing a bite to eat or just hanging out with friends. The ease of styling a denim jacket for casual occasions is a no-brainer since the jacket itself speaks volumes.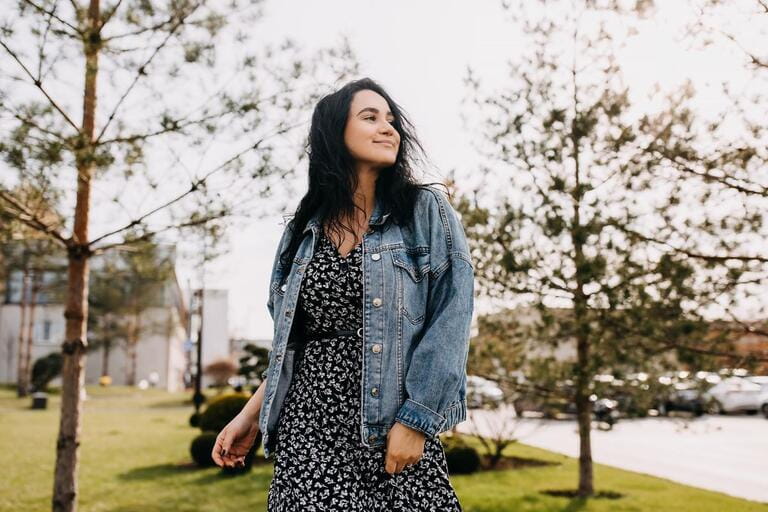 Semi-Formal Gatherings
Elevating a denim jacket for semi-formal events is definitely achievable with the right fit. You'll want a jacket that is snug and features neat detailing. Layer it over a button-down shirt, pair it with slim chinos and loafers, and don't forget to wear it confidently. If the event calls for it, consider adding a tie. Opt for ties that aren't too wide or formal; instead, stick to printed or knit options.
Tips for Styling a Denim Jacket
Determine the fit that best suits your fashion preferences.
Blue is the most adaptable color, but don't be afraid to incorporate other neutral hues.
Pair your denim jacket with a T-shirt and chinos for a classic combination.
Sneakers are your go-to footwear choice, but don't hesitate to experiment with boots and other alternatives.
Explore different denim jacket styles, such as denim vests or shearling-lined versions.
Enhance your outfit by layering your jacket with other pieces for added warmth and style.
Personalize your jacket by attaching some unique patches.